1.Type the search word 'global groupware' in the App Store of your mobile.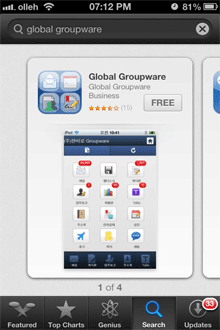 2. Tap the installed icon and enter your domain, ID and Password to add account.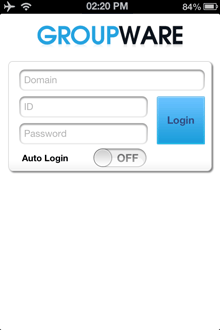 3. You can enter your company Groupware.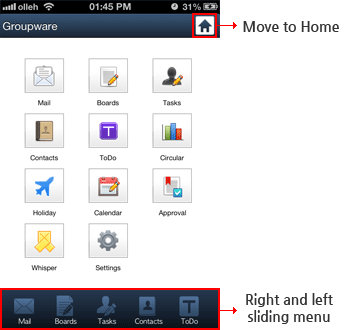 4. Set your groupware alert in [Settings > Notifications Global Groupware]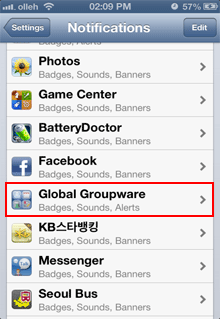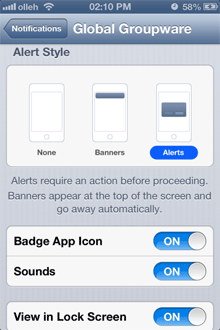 5. You can set groupware alert by menus in [Menus below > Notification].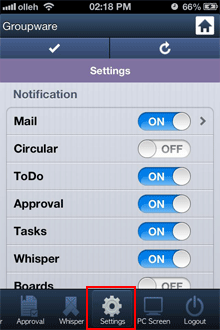 It is possible to time set for email notifications by time and date.


[Mail Detail Setting]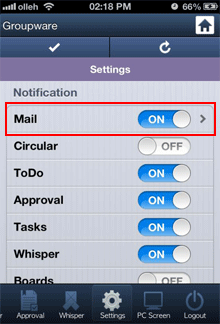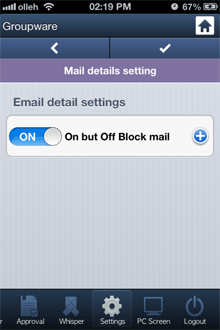 [Time Settings]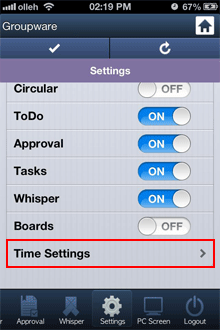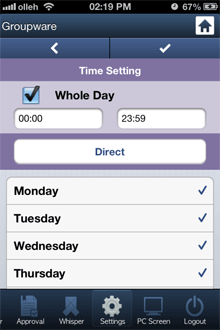 6. Shake your mobile and fixed menu is displayed. Set in [Bottom menu > Setting Motion sensor]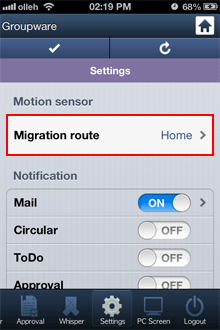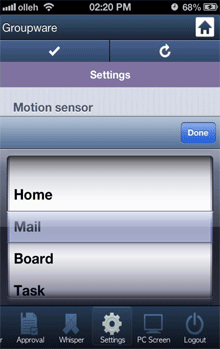 7. Tap the [Logout] button to stop program service and restart by running the App


※Tap the [Bottom menu > PC Screen] and move to PC screen.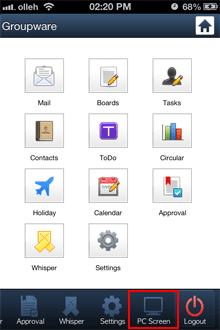 ※ You can set auto login for groupware in [Settings > Global Groupware]